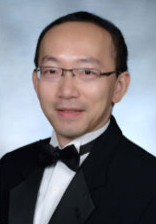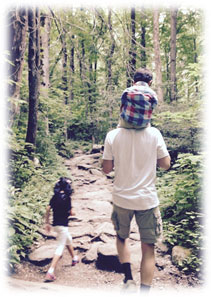 Dr. Ming Xu (We love to call him Dr. Ming!) holds a B.S. in Bioengineering and a M.S. in Biotechnology. Before entering dental school, Dr. Ming worked as a researcher at the University of Louisville where he helped to establish transgenic animal models for medical research. Dr. Ming also worked as a research manager at the University of California, San Diego where he furthered the study of mitochondria disease. Later on, Dr. Ming returned to Louisville to pursue his dental education. He received his Doctor of Dental Medicine degree from the University Of Louisville School Of Dentistry where Dr. Ming was recognized as a Dean's Scholar and appeared on the Dean's list all four years. Additionally, Dr. Ming, graduated with the American Academy of Esthetic Dentistry Award as well as the American Academic of Oral and Maxillofacial Radiology Award. With a strong belief in life-long learning, Dr. Ming is committed to embodying the best dental treatment practices, and incorporating the latest technology to ensure that his patients receive the most effective and comfortable dental care. Sharing the same philosophy and goals as Dr. Graboviy, Dr. Ming is dedicated to delivering the highest quality patient care and comfort. There is no question that for Dr. Ming, the patient's health and experience, comes above all else.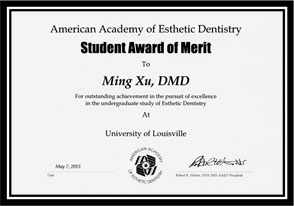 In addition to his dedication to patients, Dr. Ming is also an active participant in the community. With the belief that we can all have a positive impact, Dr. Ming volunteers his time and skills to provide dental care to those in need. Outside of the office, you can find Dr. Ming serving the community at various health events around the city and educating others on how to preserve their oral health.
Dr. Ming is currently an active member of the Academy of General Dentistry, the American Dental Education Association, the American Dental Association, the Kentucky Dental Association, and the Louisville Dental Society.
Dr. Ming has a loving wife, who is also a UofL alumni and works as a faculty member at Sullivan University. They have one daughter who enjoys ballet, piano and swimming. Their younger son is a fan of everything that moves and unsurprisingly, enjoys playing outdoors. Altogether, Dr. Ming and his family love to hike, camp, fish, and explore nature!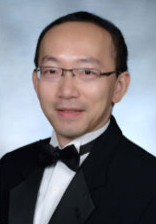 Our Locations