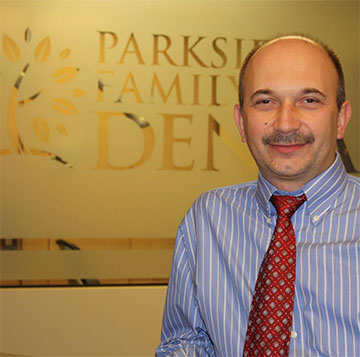 Education
Several years after having earned his first dental diploma in 1991 from the Lviv Medical Institute of Ukraine, Dr. Bogdan Graboviy immigrated to the United States with his family in search of a better life. Within his pursuit for the American Dream, Dr. Graboviy re-entered dental school at UofL in order to continue his passion for practicing dentistry. Dr. Graboviy excelled during his tenure at UofL. He was a staple name on the Dean's List as well as a researcher and presenter at several local and international research convention venues. Upon graduation, Dr. Graboviy never stopped learning or improving his skills. He received certification in Laser and Invisalign treatment along with additional training in surgical implant placement and bone grafting from the Midwest Implant Institute and Zimmer Implant Institute. Dr. Graboviy is currently recognized as a Master of the International Congress of Oral Implantology and holds countless Continued Education hours.
Accolades
Having opened his own practice (Parkside Family Dental) in 2010, Dr. Graboviy has enjoyed great success. In 2011, he was awarded the International Health Professional of the Year Award by the International Biographical Centre in Cambridge, England. Additionally, Dr. Graboviy has been recognized every year since 2007 by the Consumers' Research Council of America with America's Top Dentists Award. In fact, other dentists within the Louisville community have recognized Dr. Graboviy with the topDentist Award in both 2011 through 2017 as well. Moreover, Parkside Family Dental has been distinguished with the Talk of the Town Customer Satisfaction award for 2011 and 2012 and the 2019 Spectrum Award for excellence in customer satisfaction.
Awards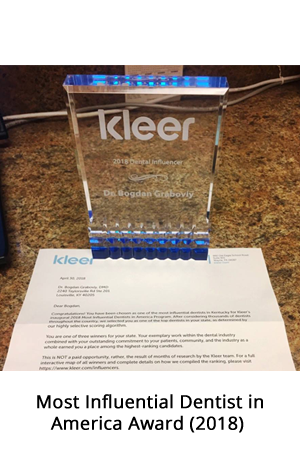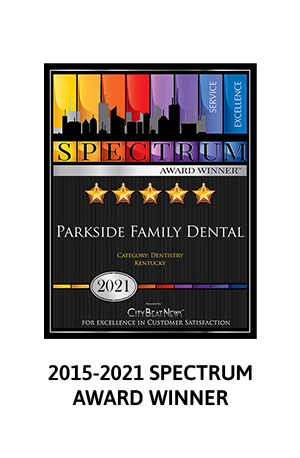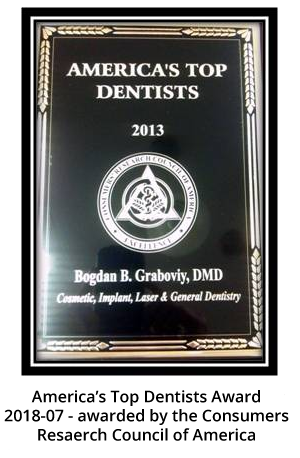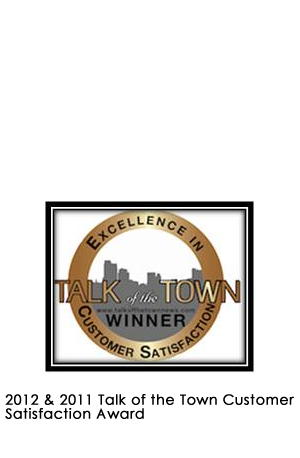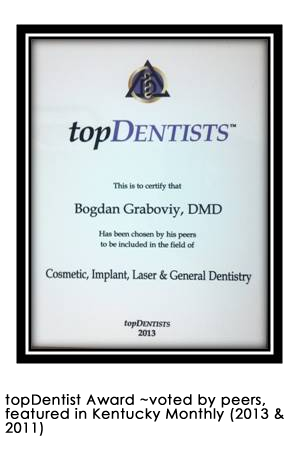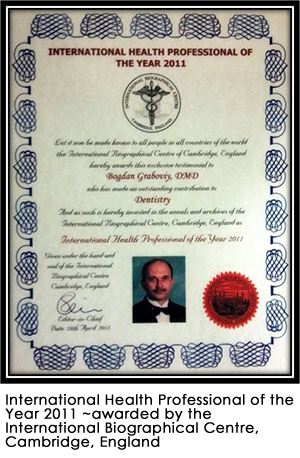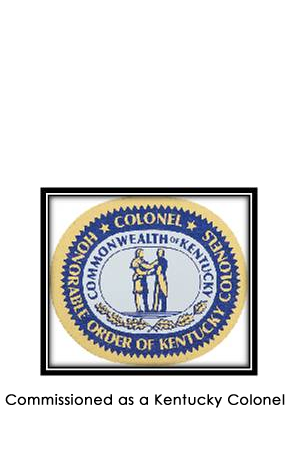 Involvement
Complimentary, Dr. Graboviy is an adjunct professor at the University of Louisville and a Colonel within the state of Kentucky. He serves on several committees of the Louisville Dental Society and is a current member of the ADA, KDA, LDS, Ukrainian Medical Association of North America, Academy of Laser Dentistry, and ICOI. He has lived in Louisville for 18 years and has a loving wife and three beautiful children.

Additional Certificates
Master of International Congress of Oral Implantology
~advanced credentializing for performing dental implant proceedures
Invisalign® and Lumineer® Certified
Special Certification on:
Oral Laser Treatment
TMJ Treatment
Gum Reshaping
Crown Lengthening
Soft Tissue Biopsy
Gum Disease Treatment
Adjunct Instructor at the University of Louisville School of Dentistry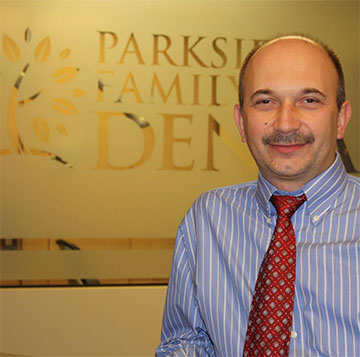 Our Location
2239 Taylorsville Road

Louisville
,
KY
40205
Current Patients: (502) 409-9190
New Patients: (502) 410-2392
Follow Us